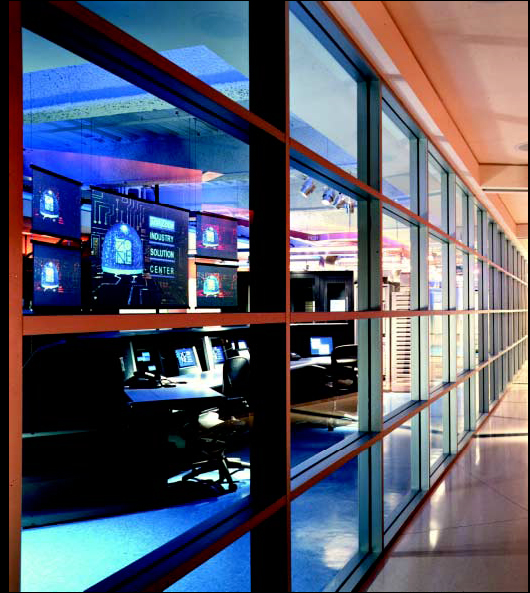 What is a Cinescreen?
Itís a diffusion type rear projection screen, consisting of a transparent substrate, either glass or acrylic, with a permanently bonded optical coating.

This optical coating is an emulsion of microscopic particles, each of which functions as a refractive lens.

The coating diffuses and distributes projected light, creating a uniform, high-resolution reproduction of the projected image.

The optical coating may be formulated to provide varying levels of brightness over the desired viewing cone.

The performance of the optical coating is further modified by the selection of the proper optical tint.
Only From Draper
Draper Cinescreens differ from any other rigid rear projection screens in two extremely important respects:
Cinescreen optical coatings have been formulated to provide inherent abrasion resistance. No other manufacturer offers you this protection.

Only Draper offers you a choice of six different optical coatings, each of which is available in your choice of three unique optical tints.
With a Draper Cinescreen, you can select the optimum combination of optical coating and tint based upon your projection equipment, audience seating pattern, desired contrast level, screen aspect ratio, ambient light level and aesthetic considerations. Only Draper offers you this versatility. If you need assistance in determining the ideal optical coating and tint for your particular requirement, contact Draper or your local Draper dealer.
Click here to download the printable

PDF!