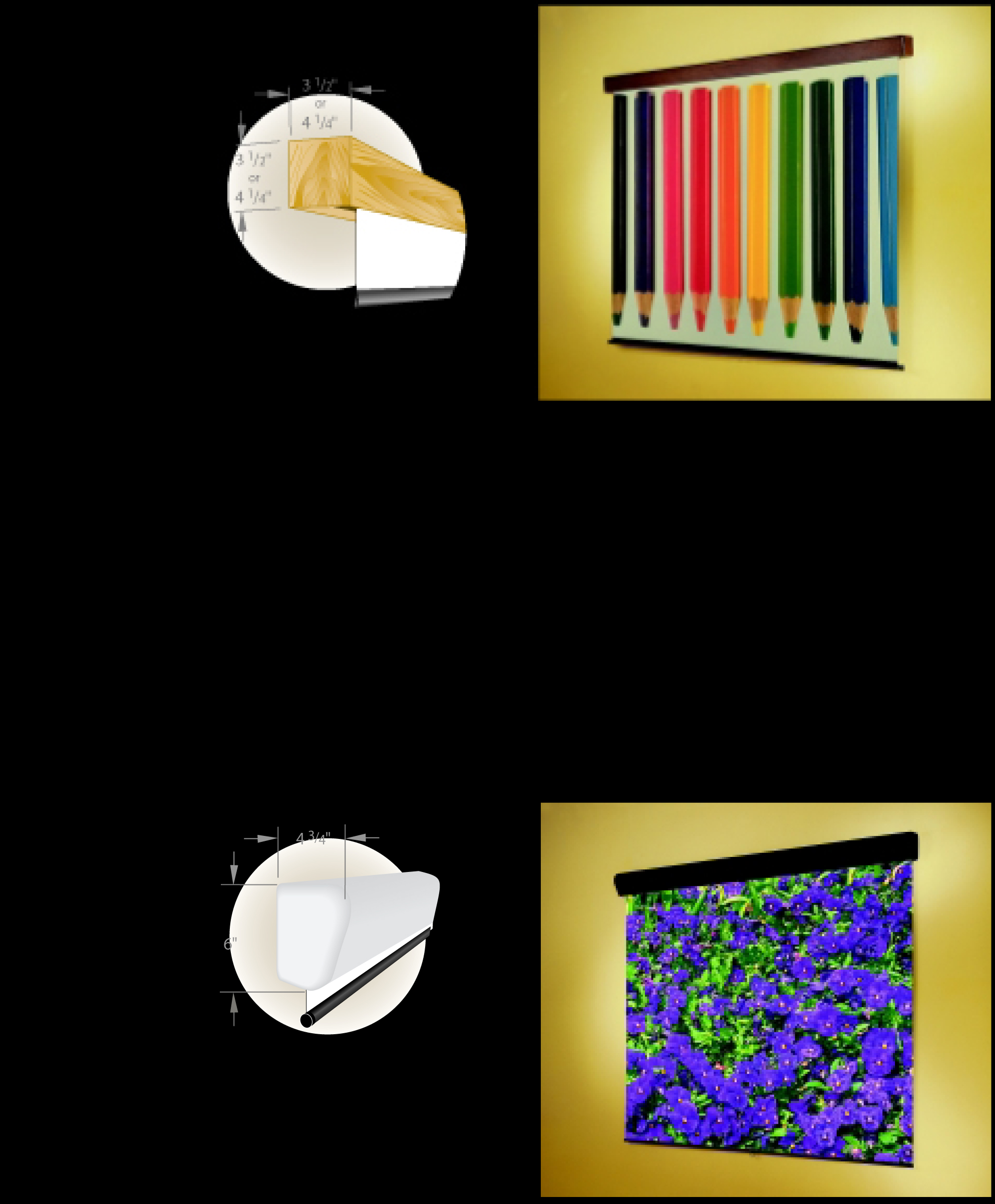 Hand-crafted to complement your room furnishings.
With an Artisan projection screen, you select the style and finish to blend with your office or home environment. A variety of finishes complement even the finest furnishings (see page 12 for case styles and finishes).
The simplicity of spring-roller operation in an elegant hand-rubbed hardwood case or contemporary plastic laminate. Mount flush to the wall, or suspend from the ceiling. Aluminum, "Z" Clip style wall mounting brackets included. Viewing surfaces available in fiberglass matt white, glass beaded, or F1500.
Optional Equipment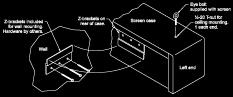 Silhouette/Series M
Designed for the 21st century.
Designed for the 21st century. The Silhouetteˇ¦s case and endcaps are made of gently radiused aluminum, with no exposed mounting fixtures or fasteners. Spring-roller operated, the screen retracts completely inside the case, presenting a strikingly modern appearance. The Silhouetteˇ¦s slender dimensions and selfconcealing mounting fixtures make it equally attractive mounted to the wall or to the ceiling. Viewing surfaces available in fiberglass matt white, glass beaded, or F1500. The Silhouette is available in all projection formats through ÇiČH wide. Thereˇ¦s no need to conceal this screenˇXit will complement other